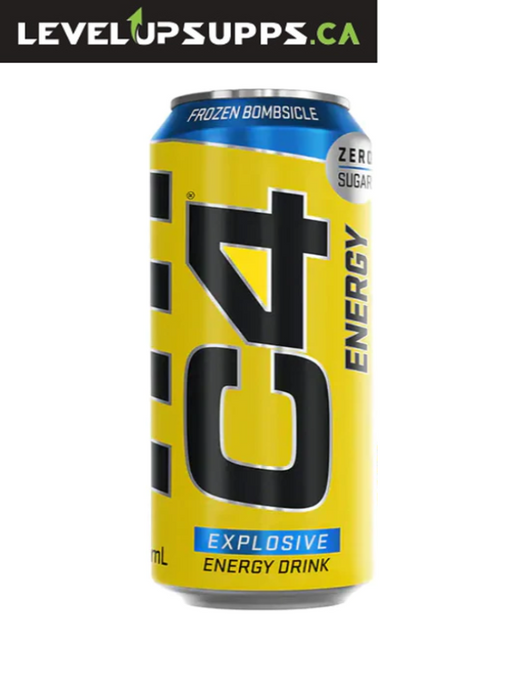 THE MOST EXPLOSIVE
ENERGY DRINK!
Canned, carbonated, and charged with the explosive energy and
flavor of C4, C4 Original carbonated is the perfect explosive
energy drink for your demanding and active lifestyle. With mouthwatering
flavors like Frozen Bombsicle, Twisted Limeade, and
Tropical Blast, C4 Original carbonated tastes amazing and
contains ZERO sugar, ZERO calories, and ZERO carbs.
· EXPLOSIVE C4® ENERGY
· MUSCULAR PERFORMANCE
· COGNITIVE SUPPORT
ZERO SUGAR, CALS, CARBS